Emergency Locksmith
Your safety is our main priority, and that is why we offer 30 minute or less response times and round the clock service.
GET A FREE QUOTE
(830) 282-4321
Seguin Locksmith Pros know how to manage all of your emergency locksmith services from car lockouts to burglary damage repairs. Your safety is our main priority and that is why we offer 30 minute or less response times and round the clock service. With our friendly technicians and upfront pricing you can count on us in any emergency situation.
Some of our services include, help with mailbox locks, cabinet locks, safe cracking, just to name a few.
Emergency Locksmith Services:
Car Lockouts Are No Problem
One of the most common emergency locksmith situations are car lockouts. We understand that with your busy schedule you need to get back in your car and back on the road. With one quick call you will experience the benefits of excellent customer service, dedicated experts that know the area, and upfront pricing.
---
Get Back Into Your Home Quickly
When you are locked out of your home it can be scary and stressful. Luckily our expert technicians understand the importance of quick and courteous service in emergency situations. We can even get you a new key right there on the spot. Our team of licensed, bonded and insured locksmiths have years of experience and use the latest tools and technology to get you back into your home without any damage to your property.
---
Protect Your Business
In addition to handling office lockouts, we offer a complete range of emergency services for your business, including:
Evaluating potential security breaches
Providing solutions to minimize risks of break ins
Burglary repair services for current victims
Professional assistance when you need it
---
Take Control With Burglary Damage Repair
With our Emergency locksmith services, you'll be able to get back to your day in no time. We're here to make a difficult situation easier to handle by arriving quickly, providing excellent services and using high tech equipment to give you a sigh of relief.
---
Reliable, Proven Professionals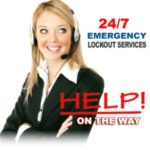 We've served the Seguin TX area for years. Our clients are our number one priority so we're driven to serve, build lasting relationships with the community and provide a peace of mind. If you find yourself in an emergency situation, please remember these important tips!
If you are locked out of your car and need to call our Emergency services, wait in a well-lit and populated area.
Make sure your phone is always charged in case you have an emergency and need to call for help.
Don't leave your information on your keys in case you lose them and they fall into the wrong hands.