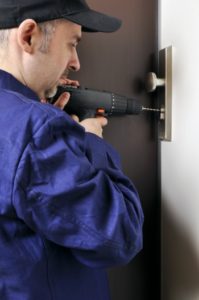 You will have complete peace of mind when you choose Seguin Locksmith Pros for your home or business lock change needs. We're your go-to source for
residential locksmith
, commercial locksmith, automotive locksmith, emergency locksmith and all other lock maintenance service.
Changing a lock usually isn't a do-it-yourself job, so we maintain a staff of trained, knowledgeable technicians ready to respond to customer requests throughout Seguin TX and surrounding areas.
Why Choose Us?
We've worked hard to earn a strong reputation based on honesty and integrity in everything we do for our customers. Before we change your locks, you'll know approximately how long it will take and how much it will cost so you don't have to deal with unexpected surprises, especially in emergency locksmith situations.
From new lock installations to the replacement of existing locks, no job is beyond our capabilities. Licensed bonded and insured for your added peace of mind, we're proud to offer:
Full installation and repair services
30 minute or less response times
Honest estimates and upfront pricing
24/7 availability
---
Why Consider Changing Your Locks?
Locks are meant to convey a sense of safety and security. When your locks aren't achieving this goal, it's time to consider upgrading or changing your locks.
It's worth considering changing locks if you've lost track of keys, if you're a landlord and a tenant has just moved out or if you've recently made changes to your company's staff. Regardless of why you're calling on us, our technicians will come prepared to quickly change your locks to what works best for you and within your budget.
Additional Reasons To Change Your Locks:
Experiencing a break-in or attempted break-in requiring burglary damage repair
Moving into a home or apartment
Having older, worn out locks
Going through a separation or divorce
Lock Changes For Your Home
We have the knowledge and expertise that's required to change all types of home and apartment locks. We understand that today's homeowners often want locks that not only provide security, but enhance overall value and have aesthetic appeal.
Whether you want to change a deadbolt lock or upgrade to a high-tech / smart lock system, our expert technicians will help you choose the best lock change service for your home.
Lock Changes For Your Business
Commercially-oriented locks need to be primarily designed for security and efficiency. Our technicians can recommended a type of lock that will work best for the entry and side doors at your business or commercial facility.
Some popular choices include access control systems, master key lock systems, magnetic door locks and so much more.
Q: What's the difference between changing a lock and a lock rekey?
A: Re-keying is when new keys are made for a lock and the lock mechanism is reset to work with the newly made key, rather than the old one. Changing a lock involves changing all lock-related mechanisms and hardware, not just what's needed to use the key.
Q: Can I get entirely different locks?
A: Yes – We carry an assortment of residential and commercial locks in all shapes, sizes and styles. As long as the appropriate hardware is included with the lock, any type of lock you prefer can be installed.
Q: How long does it take to change a lock?
A: The amount of time it takes to change a lock can range from approximately 20 minutes or so to about an hour or more depending on the type of lock being installed, and what else has to be done to prepare to the door and supporting structures.
---
End your search for a reliable commercial and residential locksmith in Seguin TX by calling on the team at Seguin Locksmith Pros. Whether your needs are urgent or not, you're sure to appreciate our 24/7 availability and upfront pricing. With 30 minute or less response times, you can expect the job to be done as quickly and efficiently as possible. Contact us today to schedule an appointment with one of our licensed bonded and insured locksmiths.