Why Seguin Locksmith Pros?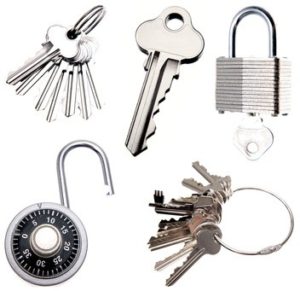 We provide the most trusted lock services 24 hours a day to Seguin TX and surrounding areas. Our highly-trained staff uses the latest in high-tech equipment. Furthermore, we are local and can respond to your call in 30 minutes or less. Our friendly staff is also known for exemplary customer service especially during locksmith emergencies. Moreover, we do not just pick locks. We also offer a range of installation, repair and replacement services.
If you need enhanced security locking in your homes or at your business, feel free to call us today. We are looking forward to providing you with services above and beyond the call of duty.
Only The Latest Technologies
We offer a range of commercial and residential lock installation services, lock rekey services and  we offer a choice of a variety of lock and key systems. Our expert technicians will assist you in finding the right security system for your home or business.
These thief-proof fixtures have no edges and are made from heavy metals finished with nickel, chrome, brass or other strong materials. They are ideal for buildings and residences of all sizes and come in many functional and decorative styles.
These complex high-security locking systems come in tough metals finished with aluminum, brass, chrome, steel, chrome or nickel. For every building or house, you can find sets that coordinate with your architecture scheme and interior decor displays.
High Security Grade 1 Locks
Our superior deadbolt locks provide you with the highest level of peace of mind you need to stay safe. We not only provide top-quality grade 1 locks for all homes, schools, hospitals apartments and other buildings, but we also offer full installation, replacement and repair services.
High-Tech / Smart Locks
Smart locks are the wave of the future. They incorporate Bluetooth security systems, biometric fingerprint swiping, cryptographic keys and more. These keyless entry systems are known to protect you more than traditional locks.
Magnetic Door Locks
These magnetic security systems provide you with the protection you need while making it easy for you to exit through fire paths. They cling shut while entering and exiting buildings, but you can mechanically lock and unlock them.
Seguin Locksmith Pros cares about all its customers. Whether you need a lock picked now or are upgrading your entire security system, we are here for all of your lock services needs.
Sollutions To Common Scenarios
Seguin Locksmith Pros offers a range of troubleshooting solutions for customers seeking lock changes, deadbolt installation services and so much more. In addition, we offer advice about how to make your smart lock work. Described below are some common scenarios that you may be able to fix yourself without call a professional.
Problem: Cannot insert the key into the lock...
Try this: Double check that you are inserting the correct key. Many people carry multiple keys with them and it is easy to use the wrong one, especially if you are in a hurry.
Problem: Key is hard to turn in cold weather when inserting into lock...
Try this: Take a few minutes and try to warm up the key with your hands. Then, gently insert the key and slowly turn. A little bit of patients might save you a lot of time and money.
Problem: Biometric lock does not read fingerprint...
Try this: The number one problem is that it might need cleaning. Wipe away all the dirt, grime and oil from the lock pad and your fingers.
Problem: Bluetooth lock is unresponsive...
Try this: Try resetting the system. This will often times fix the problem.
If you find your self in any of the situations above and are not able to fix the problem, call us and we will be there in no time to handle any situation you need. Please scan the rest of our lock services pages and contact us with any questions you might have.
We will help you with any key change, lock rekey or any other assistance you need.